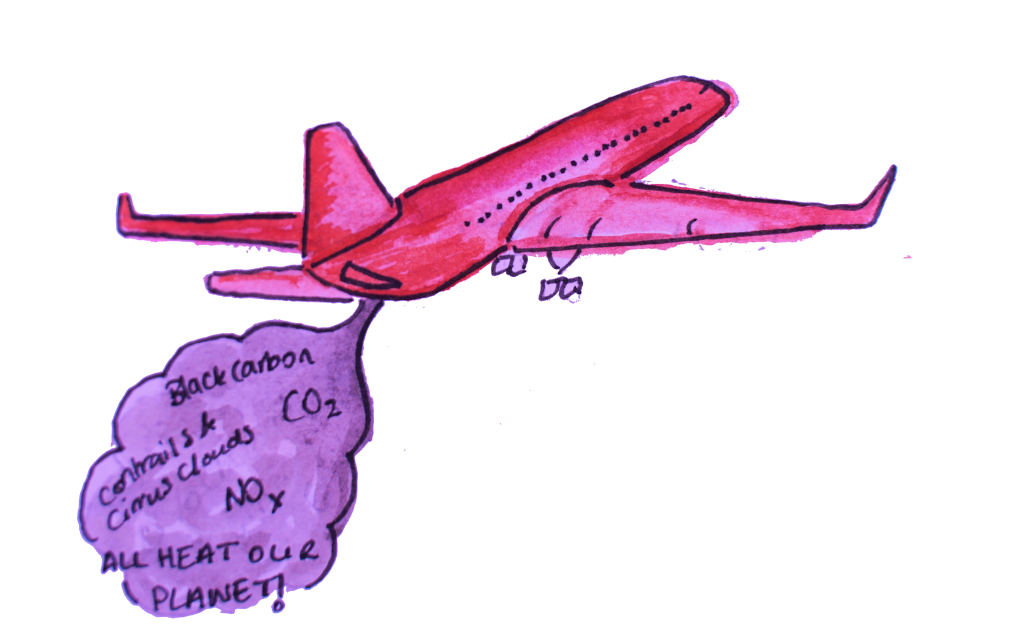 We are building

a network

of students and staff standing up

against the impacts of flying

…
…and ask our universities and schools to lead by example in

traveling consciously

.
Time to ExPlane is recruiting!
We are looking for people that want to support us in our mission and develop their own skills at the same time.
We already have some ideas on what positions and what skills could be developed while working with us, but if you have any other amazing ideas we encourage you to reach out to us!
Check out our ideas
Event organising: After all this online time, we are finally hoping to organise events in real life. To spread awareness and activate people at their universities, we envision dialogue nights, panel discussions, you name it. Do you enjoy organising events or want to get better at it? Then join us as our event organiser!
Press/media outreach: To raise awareness of the effects of flying within the academic world, we need to be heard as far and wide as possible. Therefore, it is important to reach out to the press and different media such as papers, blogs, podcasts, etc. If you want to get more experience in press outreach, this could be for you!
Spokesperson: On the same note, we would prefer to spread awareness in person as much as possible. ExPlane wants to get more visible! Speaking on (online) events and with the media would be a great opportunity for you to improve your public speaking skills with us.
Website design: Our website is very important to us, but we hardly get what is going on with our programming. Do you want to learn how to design, maintain our website, or even want to practice your programming skills? You would be of great help to us!
Social media manager: I think we all know how important a great social media (SM) network is to organise a movement. Would you like to understand SM better and learn how to manage the SM of a non-profit organisation? Try it with us.
Social media content creator: Together with the SM manager, you would be responsible for engaging our online community through creating interesting visuals and content. If you want to practice how to effectively communicate with a SM audience, help us with our channels!
Student/university/academic outreach: One of the most important skills for ExPlane is reaching out, as we want to connect with as many like-minded people as possible. Do you want to get better at networking, taking meetings, sending out emails? Take this opportunity!
Searching for funding: ExPlane is a non-profit, so funding is always welcome, however it is not always as easy to get. Do you want to develop skills for acquiring funding in the non-profit world? Then you can help us with this.
Campaign creator: ExPlane is a campaign in itself, but we try to push our mission through local campaigns at individual/specific universities. Help raise awareness and learn how to create and organise a campaign yourself!
Research & knowledge sharing: As ExPlane team we have to keep up to date on the topic of sustainable travel and its developments with a special focus on the academic world. Do you want to learn more about the topic, and how to translate research for broader sharing? You could be the person doing this research and sharing the knowledge within the ExPlane team and our network!
Climate justice chief: We do not only focus on sustainable travel but also emphasise that travel should be just. Do you want to explore climate justice-related topics to travelling, specifically in the academic world? Then help us push this agenda and take responsibility for our climate justice work.
⏰ Duration: We are looking for people to work with for at least half a year.
👥 We provide you with: a safe, inclusive and fun (remote) working environment. As we strive to make our own work more inclusive and diverse, we especially encourage applications from those who identify as BIPOC, LGBTQI+ and/or people with disabilities.⁠
Transparency about our finances 💶. Due to our financial situation, there might be future possibilities for payment, but we currently can only offer unpaid volunteer positions.
📝 If you are interested: Just send us an email to info@timetoexplane.com or slide into our DMs on Social Media.
Don't hesitate to ask us if you have any questions! 😊
THE THOUGHTFUL TRAVEL PLEDGE
In collaboration with Fly Less and others we developed this petition/pledge with four elements, for four types of decision-makers. It addresses institutional and personal actions. We hope you will select all four elements, but if you select just some of them, we are happy to identify you accordingly on our list of supporters. We welcome support from anybody who self-identifies as "academic," including faculty, students, and staff in a university or research institution.
Time to ExPlane on the
Do university policies hinder your choices of sustainable travel to conferences? Listen to this episode!